Send a clear message to your employees about how much you care for their mental well-being under these difficult circumstances!
The exponential increase of Covid cases all around the globe in the latest weeks, with the consequent increased restrictive sanitary measures, generated an increased levels of stress, uncertainty, anxiety and depression.
Global Organizations are very concerned about the effects, not only immediate but also on the medium and long term, of this pandemic on our mental health.
A Study from the Basel University concluded that 20% of Swiss population developed depression symptoms, only during Covid's 1st wave.
Not by surprise that the 2020 World's Mental Health Day by the WHO was focused on the effects of the Pandemic.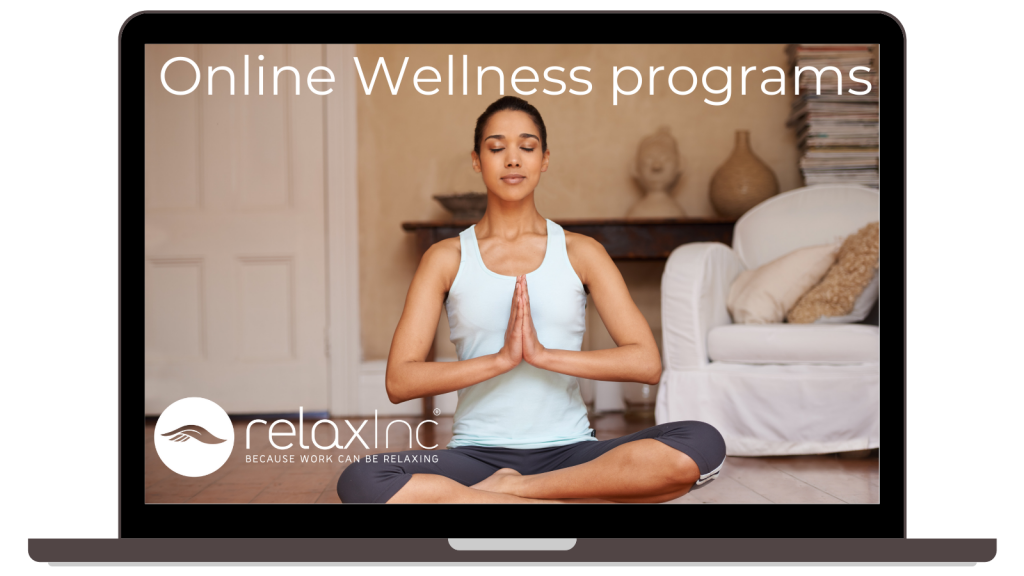 A variety of online activities and workshops covering all the aspects of Health and Well-Being.
From Physical Activity, Yoga, Meditation, Nutrition, Coaching, Sophrology, Self-massage, Ergonomics@home, Stretching, to conferences and presentations in Health, Digital Detox, Coping mechanisms as well as Productivity topics.
It's a 100% modular and customized program. You choose What and How based on your needs and objectives. You may want to do a "One Day" special event with several activities, or specific activities spread out in time, etc. We totally personalize the program to your Company.
Turn-Key Solution!
You don't need to worry about anything, The Implementation is seamless!
We set-up our personalized online reservation platform for your specific program, containing all the details and booking links for all the activities.
You just need to share a link with your colleagues and It's Done!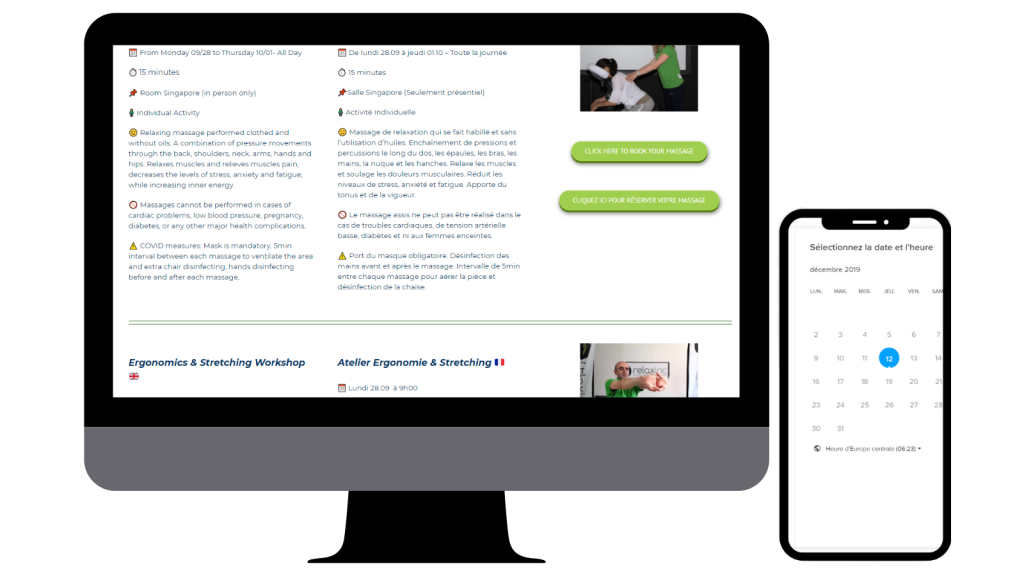 Contact us for more details